Some of the instructors at the Krav Maga Institute are, or used to be, active soldiers or members of special police units.
The lead-instructor of the Krav Maga Institute, Carsten Draheim, is furthermore appointed as the close combat instructor for soldiers of the Bundeswehr by the ministry of the Federal Republic of Germany.
Military Krav Maga is the most traditional form of the self-defense system developed by Imi Lichtenfeld for the Israeli Defense Forces.
The Krav Maga Military training is exclusively available on the request of military units and only soldiers are admitted.

Book your Krav Maga Military Lesson for you and your colleges today!
Military Krav Maga is the most traditional form of the self-defense and close combat system, which was developed for the Israeli Defense forces and is trained by a large number of international military and special units. The system is continuously developing as learnt from the experiences in extremely violent environments and is therefore the best-tested method of military close combat worldwide!
During Krav Maga close combat lessons, the soldiers will be prepared within short time for threat situations and possible attacks in close range, with which they are confronted nowadays – not only in crisis regions.
The actual close combat techniques differ only due to the scenario presented during the attack. However, the tactics and particularly the termination of a fight in military Krav Maga differ greatly from the civil form and are therefore not taught in civil Krav Maga training. Participation in military Krav Maga training is only possible with proof for affiliation to the military. On a regular basis, we also offer Krav Maga military seminars to which we invite interested persons with a suitable professional background on request.
CD Krav Maga is an officially appointed close combat instructor of the Bundeswehr.
In spring, we organize a two week Krav Maga seminar for the Bundeswehr in a well equipped military barrack!
The highlight of this seminar is the small number of participants with professional background (proof for affiliation to military required).
Advance bookings are requested.
Themes of the seminars are among others:
Krav Maga basic training/ tactical behavior
Close quarter combat – against one or several attackers, changing between the use of firearms (long rifles/short arms) and applying Krav Maga…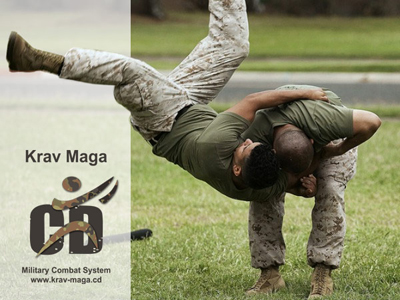 More information regarding military Krav Maga training and registration at bundeswehr-krav-maga.de